A few days ago, I received my first dose of the COVID-19 vaccine. Because I'm a provider, I did so eagerly and confidently, understanding the science and process behind the vaccine's development, and knowing the benefits it would have for my own health, as well as the health of everyone around me. But, for the moment when I sat in the chair and a fellow provider administered the vaccine, I was also a patient. So, as both a provider and someone who received the vaccine, I'd like to tell you what my experience was like afterward, and why you should feel safe and confident getting the vaccine, just like I was.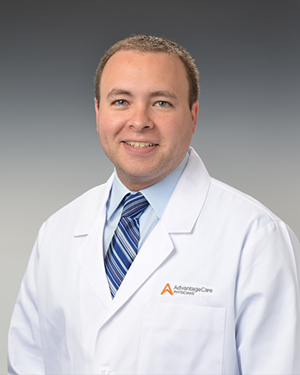 It's completely normal to feel a bit under the weather after receiving a vaccination, and the COVID-19 vaccines are no different. The day after my vaccination, I was a little more fatigued than usual and felt some mild flu-like symptoms, but these quickly went away after drinking some fluids and taking some over-the-counter medications. I knew I had nothing to worry about, because these symptoms meant that the vaccine was working the way it's supposed to. It's also common to experience some muscle aches, headaches, and soreness after receiving the vaccination. However, these symptoms are temporary, easy to deal with, and shouldn't deter you from getting the vaccine.

It's understandable to be concerned about the safety of any new vaccine and wonder about the speed with which the COVID-19 vaccine was developed. In fact, I heard many concerns from friends and family about the unknown risks of the vaccine. But, as a health care provider, I understand these risks, and I am confident they are outweighed by the importance of protecting myself, my loved ones, and my community, and bringing an end to this pandemic.

For more information and updates, please visit our COVID-19 vaccine page.

About Leon E. Kurtz, MD

Dr. Kurtz oversees specialty services at AdvantageCare Physicians. Like ConnectiCare, AdvantageCare Physicians is part of the EmblemHealth family of companies. Working with specialty department chairs, Dr. Kurtz focuses on growing high value specialty care in AdvantageCare Physicians' offices. He is a practicing gastroenterologist with board certification in internal medicine and gastroenterology. Dr. Kurtz is also certified in nutritional support and infection control.