Knowing these differences can help you and your business find a plan that works best for your employees and your bottom line.
Most group medical insurance plans fall under three main categories: fully-insured (sometimes called fully-funded), self-funded, and level-funded. There are advantages, rules, and caveats to each plan type. Let's look at a high-level overview.
Based on the 2018 employer health benefits survey by the Kaiser Family Foundation:
Sixty-one percent of covered workers are in a plan that is completely or partially self-funded.
Covered workers in large firms are significantly more likely to be in a self-funded plan than covered workers in small firms (81% vs. 13%).
Among small firms that responded that they had an insured plan, 19% reported that they had a self-funded or level-funded plan.
Fully-Insured Plans
Fully-insured plans are the most traditional plan type.

The way they work: In this structure, underwriters at a health insurance carrier estimate a company's risk level by analyzing their past medical and pharmacy claims (if available) or gathering census data on employees, such as name, age, gender, number of dependents, and ZIP code. The underwriters use that data to assign a rate that translates into a set monthly payment, or premium. The employer only pays their premium and the insurance carrier must pay all employee and dependent claims, even if they exceed the employers monthly premium amount.

Advantages: The Affordable Care Act (ACA) requires fully-insured plans to cover what it calls "essential health benefits." Many states, including Connecticut, also require fully-insured plans cover other health benefits. There is little to no financial risk to the employer with a fully-insured plan. All risk is assumed by the health insurance carrier.

An example: An employee is diagnosed with hemophilia, a blood-clotting disorder. Medications to treat this illness cost an average of almost $23,000 per 30-day supply, according to the 2015 Express Scripts drug trend report. Under a fully-insured plan, the insurance carrier pays its share of those costs (minus any copays, deductibles, etc.) while the employer continues to pay the same monthly premium. By placing the financial risk with the insurance company, this employer doesn't have to worry about a large claim affecting its bottom line during the plan year.

Since the health insurance carrier is considered the "plan administrator" for fully-insured plans, it is required to provide participants with important plan documents like the summary plan description (SPD) and summary of benefits and coverage (SBC) that outlines things like coverage and plan rules.

Things to consider: Fully-insured plans typically come with a higher monthly premium that allows the insurance carrier to cover its financial risk for medical and pharmacy claims as well as administrative expenses (including  fees and taxes). With this type of plan, it is possible that an employer could  pay more in premiums than their employees and dependents claims costs in the plan year.

These plans are also bound by the ACA requirements , which means they must include certain coverage options and are subject to premium regulations.

Self-Funded Plans
Self-funded plans are often referred to as administrative-services-only (ASO) plans.

The way they work: With a self-funded plan, an employer "funds" the plan and takes on the financial risk for potential employee medical claims. The employer's monthly payment will vary based on the actual medical and pharmacy claims submitted by employees and their dependents. A smaller flat fee is paid to the insurance company to help process claims, handle customer service, and build a network of providers (the "administrative services").

Advantages: An employer with a self-insured plan may end up paying less in claims than it would have paid in premiums with a fully-insured plan. There is more flexibility for plan design since these arrangements aren't governed by the ACA. This means a company can tailor its plan to best meet its needs and budget.

Things to consider: Since claims will fluctuate each month, the monthly payout is unpredictable with a self-funded plan. Plus, a large, unexpected claim can be a big hit to an employer's budget. That is why many companies (especially smaller ones) with self-funded plans purchase a type of insurance called stop loss. Stop loss can help provide financial protection against a large claim or groups of claims. Without it, an employer runs the possibility of a large claim putting its business at risk.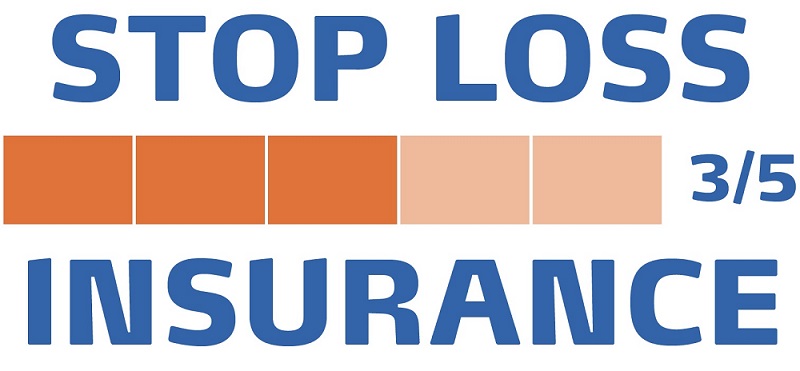 The 2018 Kaiser Family Foundation survey found that three-fifths of fully or partially self-funded arrangements include stop loss insurance.

Since the company is considered the plan administrator of self-funded plans, it is responsible for providing employees with important plan documents such as the SBC and SPD.

Level-Funded Plans
Level-funded plans are one of the newest additions to health insurance and combine elements of fully-insured and self-funded plans. These plans include stop loss coverage and are designed with smaller businesses in mind.

The way they work: An employer group makes a fixed monthly payment to a health insurance carrier based on a rate that's determined from previous claims data and/or health information of their current employees. This payment covers funds to pay: medical and pharmacy claims, administrative costs, stop loss coverage, and a terminal reserve run-out. This run-out helps to cover any claims that come in after the plan year has ended but were incurred during the plan year.

Advantages: An employer that chooses a level-funded plan may see a cost savings when compared to  a fully-insured plan. Small businesses, in particular, may find this self-funded solution more attractive because there's no guesswork with the fixed monthly payments. And, the built-in stop loss insurance helps protect an employer from large medical or pharmacy claims and minimize the employer's risk. Did you incur fewer claims than anticipated for the plan year? With a level-funded arrangement, your company could receive a percentage of the surplus funds.

Things to consider: Level-funded plans allow more flexibility with plan design since they aren't governed by the ACA. Depending on the plan, some services may not be covered.

As with a self-funded plan, the employer in a level-funded plan arrangement is considered the plan administrator. That means it is responsible for providing employees with important coverage documents like an SBC and SPD.

Learn more about ConnectiCare's level-funded plans, known as the Fixed Funding Solutions suite, available exclusively to members of the Connecticut Business and Industry Association (CBIA).
Which Type Is Right for Your Business?
There are reasons unique to every employer that could make one plan type more beneficial than another.
Some businesses may feel more comfortable with fully-insured plans, which allow them to pay a higher premium and let the insurance company handle the details.
Companies with a healthy or younger workforce might lean towards a self-funded plan, taking the chance that they won't need to cover as many high medical expenses.
A smaller business may want to consider a level-funded plan to avoid higher monthly payments and protect against potential large claims. There are reasons unique to every employer that could make one plan type more beneficial than another.
A health insurance broker can work with you to weigh the options for your business. A recent survey conducted on behalf of ConnectiCare found that 56% of employers said brokers have a lot of influence on their health insurance decisions and 64% make their health insurance decision based on recommendations from a trusted advisor.*

Need help finding a broker? We know many of them and can get you in touch. Contact us today.


*Results of a survey fielded by a third-party research vendor from January 24 – February 15, 2019. Surveys were collected through a mixed mode of online and telephone methods. There were 135 total respondents: 58 brokers working in Fairfield or New Haven counties and 77 employers with 100+ employees in Fairfield or New Haven counties. Brokers had to be responsible for helping employers select a health insurance carrier. Employers had to be decision makers regarding selecting or recommending health insurance carriers for their company and had to use a broker.